MILLBROOK NAZARENE IS A BIBLICALLY BASED, COMMUNITY DRIVEN AND SPIRIT-LED CHURCH ENCOURAGING EACH OTHER TO "LOVE JESUS AND LOVE OTHERS".
---
Attending a new church for the first time can certainly be an overwhelming experience, especially if you don't know what to expect! We desire to make your time at Millbrook Nazarene a positive, friendly, and fulfilling experience. If you choose to be our guest on a Sunday morning here are a few things you might enjoy knowing before you arrive!
SUNDAYS
The Sunday morning service is for everyone regardless of age, health or background. Whether you have faith in God or simply want to find out more about him you will be made welcome here. The congregation in Millbrook is multi-generational from babies right through to those who are retired. If you are coming with children there is a creche for pre-schoolers and a Sunday school for primary school aged children. Everyone who volunteers in the children's teams have been police checked. If you prefer to keep your children in the service with you that is also fine.
There is disabled access into the community centre and into the Sunday school cabin, but if you any specific requirements just let us know by clicking our contact link and we will be happy to help.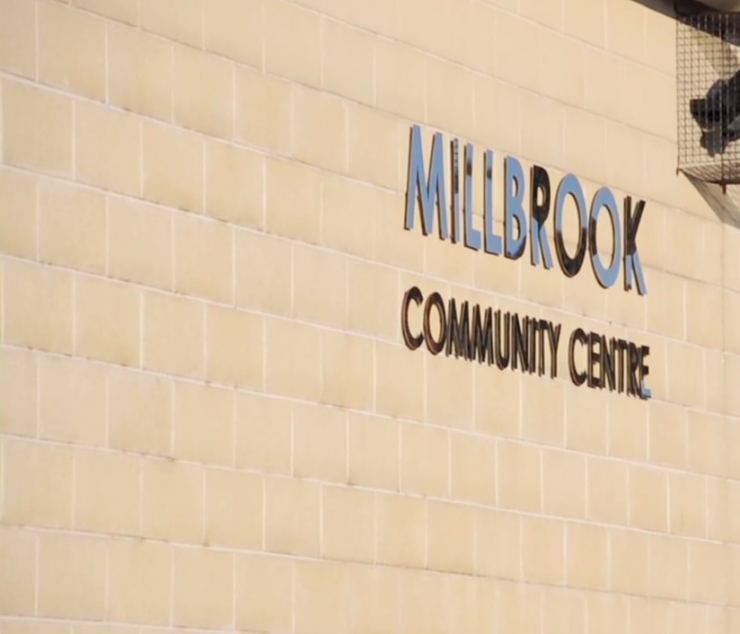 TIME & LOCATION
We meet on Sunday mornings at 11AM.
We are in the Millbrook Community Centre with parking available.
Drumahoe Road, Millbrook, Larne, BT40 2P
WHAT TO EXPECT
The Sunday morning worship service is a time when we get together as the whole church and celebrate all that God has done for us. There is a focus on worship through music, preaching and teaching. Every Sunday you will hear our musicians play rich, stirring, God-focused music, not as a performance but as an act of focusing our attention on God. Worship through music is one of the highlights in our Sunday service. Each week there will be a time set aside for preaching, the pastor or guest speaker will prayerfully consider in advance a passage of the bible to read, explore and explain. This is a time learn to more about God and what it means to live for him every day. On the first Sunday of each month we serve a breakfast/brunch meal and invite a guest to speak on relevant topics and events that are helpful in faith and life. We usually celebrate communion on last Sunday of each month.
You will get to meet a community of people gathered around Jesus who care for the welfare and renewal of the area. These people are like you in many ways. Some have known Jesus for many years, others have yet to meet Him. We are all imperfect people looking to a perfect Christ. Our environment is casual, you'll see people wearing shorts and flip flops sitting next to people dressed up - come as you are. We'd love to have you join us!
WHO WE ARE
We are a church that reaches into the community. Jesus tells us to put action to our faith, and we want to bring the gospel message of Jesus to a world that desperately needs it. Our desire is for you to connect, find purpose, and grow in relationship with God and others.
If you are still figuring out who He is and what that means, Sunday Services and Alpha Courses are both great places to consider and explore. It would be great to also check out the various ministries we have at Millbrook Nazarene.
VISION, BELIEFS, & CORE VALUES
Taking part in any of the above is a great way to find out more about who we are and what we believe. As a quick reference, read up on our beliefs and values.
WHAT ELSE IS GOING ON?
We often have women's and men's gatherings, service opportunities, Bible studies, things for youth/kids, and other church-wide events. Check out our Events page to stay posted on upcoming events.